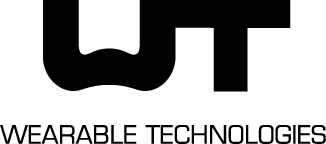 Online from 10 Dec 2020 to 12 Dec 2020
WT | Wearable Technologies Conference Asia has gone virtual this December. The virtual conference will focus on emerging technologies and latest developments from the wearable tech industry and guide you through key topics in healthcare, sports & industry.
Join us online and learn from international experts of the entire WT value chain how to leverage your company´s potential in the wearable market.

MEDICAL FAIR ASIA 2020 DIGITAL EDITION attendees enjoy 50% discount on registration.

For more information, please contact Penny Tang at p.tang@wearable-technologies.com
The Start-Up Podium® will include presentations, networking sessions and panel discussions with high-level industry speakers, chaired and moderated by Muthu Singaram, Chief Vibazoner from Virtual International Business Accelerator (VibaZone™). He is a world-renowned innovation consultant and speaker with over 20 years of experience in start-ups and commercialisation.
Enjoy Exhibitors' Technical Presentation LIVE as leading companies from the region take the stage to share about their new product and technologies.

FREE ACCESS FOR ALL REGISTERED VISITORS!
Top